Last Updated on September 25, 2023
You need to disconnect the battery when you're not using your RV so that it doesn't drain. Without unplugging, it will slowly lose power over time and eventually die.
With the best RV battery disconnect switch, you'll save power and keep your batteries charged. The battery will be completely isolated from the electrical system with this circuit.
It will also protect you against electric shock. This helps to prolong the life of your battery and prevents you from having to replace it as often. Here we will share some of the top RV battery disconnect switches to save electricity and keep your vehicle running.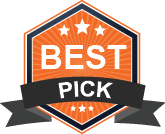 Nilight Waterproof RV Battery Disconnect Switch
● Current Rating for Continues Operation: 275 Amps
● Operating Voltage: 12-48 Volts
● Type: Rotary
● Built-in Material: ABS Plastic Housing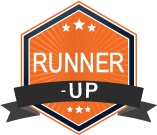 Gama Electronics Top Post Battery Master Disconnect Switch
● Current Rating for Continues Operation: 200 Amps
● Operating Voltage: 12 Volts
● Type: Knob
● Built-in Material: Zinc Alloy
Top 5 Reviews on The Best RV Battery Disconnect Switch
A good RV battery disconnect switch can help you to enjoy the open road without worrying about your battery dying. By disconnecting the power supply, you can prevent it from being drained by things like the fridge, radio, or lights.
There are a number of different brands and models of battery disconnect switches, so finding the right one for your RV can be a challenge. To help you make an informed decision, we've compiled a list of the top five RV battery switches. We'll give you an overview of each product's features and benefits, as well as any potential drawbacks to consider.
01. Nilight Waterproof RV Battery Disconnect Switch
The RV battery disconnect switch by Nilight can be used to replace old or broken connections. It serves as a manual on/off disconnect switch for two batteries, and it fits snugly in the RV.
Highlighted Features:
ABS plastic housing for durability and safety
Waterproof construction for Long-term storage mode
A cover on the back protects terminals from short circuit
On/Off 2 positions
Compatible with DC 12-48V systems
Disconnects battery safely
Switches can be used individually or in combination with others
Suitable for 12 volt solar-powered systems
Positive connection feeds straight through
Durable Design:
The Nilight waterproof RV battery disconnect switch is designed to disconnect all external connections to your RV battery. Its durable design and solid construction make it perfect for preventing accidental disconnection.
Even if you are away for a long time, your battery will still be properly protected using the long-term storage mode. Its waterproof construction ensures that it can withstand even the harshest weather conditions.
Battery Protection:
In idle mode, this rotary switch completely cuts power to your camper battery, preventing any further draining. And when you need it again, simply connect the two wires, and you're good to go.
Applications:
You can upgrade to a battery disconnect switch that works with solar panels while the battery is totally isolated. This unit is an exact replacement for the stock unit. It is also appropriate for 12 volt solar powered systems.
There is no need to connect the battery to the RV's power source. Negative connections are switched so that the battery can be easily disconnected from the vehicle's power distribution system.
Through the wall of the box, the wiring enters the switch from the back. As a result, you can keep your battery and solar controller inside a weatherproof box while still being able to access them easily.
Multiple Installation Options:
It is easy to install and provides a simple way to disconnect the battery from the RV's electrical system. With multiple installation options, it's easy to orient the switch to suit your needs.
And the long screws make for a sturdy installation that can withstand even the roughest terrain. Best of all, the instructions are easy to read and follow, so you can be up and running in no time.
Cons:
It requires half-inch attachment lugs to attach to the terminals.
It is not recommended for remote storage.
This is a minor inconvenience compared to the benefits of having a durable, weatherproof switch.
Summary:
Whether you're a weekend warrior or a full-time RVer, this battery disconnect switch is sure to give you peace of mind. It's made of high-quality materials and is very easy to install. Overall, it is a great choice for keeping your RV's battery connected.
---
02. Gama Electronics Top Post Battery Master Disconnect Switch
Having a battery master disconnect switch from Gama Electronics for your RV can be extremely beneficial. This device is designed to provide foolproof operation and heavy duty construction. It is a simple way to ensure that your car's electrical system is safe and reliable.
Highlighted Features:
Disconnect the battery from the top post by simply twisting a knob
Connects RV batteries cleanly and securely
Locking knob prevents theft
Eliminates battery drain when you store your vehicle
200 amp continuous load rating
Heavy duty construction and Fool proof operation
Can be used in a tractor to prevent battery drain issues
Prevents accidents by removing lead from that side
Keeps RV battery charged for use
Prolongs the life of your RV battery
Easy to install with instructions included
Attractive Color:
The Gama Electronics top post battery master disconnect switch is available in green or black. While the green tone is attractive and easy to locate, the black is more understated and will blend in better with other hardware.
Prevent from Stealing:
When you install this device, thieves will not be able to run the RV's engine or use any of its accessories as power is not supplied to the RV's electrical system. You can easily unscrew this knob switch, hide it in your RV, or take it when you leave the vehicle, so your RV will remain safe and secure.
Allows to Control the Power:
This switch allows you to control your shore power and prevent it from running through the system when not in use. You can use this when your RV needs repairs or when you don't want it to be used while you're away.
You can operate this switch to maintain your battery by connecting it to the negative terminal and then wiring the negative battery cable. It prevents the battery from being overcharged.
Prevents Accidents:
When handling electrical components, you can use this house battery disconnect switch to avoid electrocution. It features a patented design that spins to remove lead from that side, eliminating the possibility of leaving something behind. When finished working, simply reconnect the power and resume using the RV.
Simple to Hookup:
The hookup is easy and straightforward and takes about five minutes to install. With this easy-to-use device, you can keep your RV battery charged and ready to use, no matter where you are. You can use it in a tractor to prevent the battery drain issue.
Depending on the tractor model, make, and your expertise, installation can take about 15 minutes. You'll never have to worry about your RV battery losing power again.
Cons:
Some vehicles have batteries with battery posts that are too large to fit their negative battery terminals.

Copper tape may be necessary on one vehicle as a shim.

Square heads should have a recessed flange so that the switch can be tightly held during initial tightening. Otherwise, the heads may slip, and the connection may be loose.
Despite these insignificant drawbacks, the battery master disconnect switch is still a useful tool for RV owners who want to maximize their vehicle's battery life.
Summary:
Whether you're looking for a way to prevent battery drainage or simply want an attractive addition to your RV, the disconnect switch is a great option. It helps to protect your equipment from damage by preventing accidental or unauthorized power surges.
This particular model from Gama Electronics features durable construction and a simple design that makes it easy to use. Overall, it is an essential element of any vehicle's electrical system to control the battery power in the vehicle.
---
03. Ampper Side Post Battery Disconnect Switch Used for RV
This switch from Ampper Side is compatible with a long bolt, making it easy to install and remove. Using this device, you are able to easily identify battery shorts and prevent damage to the RV electrical system.
Highlighted Features:
Has 125 A current rating and On/Off 2 position
3/8″ hole size for GM side post batteries
Designed to resist corrosion and rust
Fits GM most side terminal batteries
Prevents voltage drop in an RV
Protects batteries from vandalism
Can be used with different vehicles
Prevents draining of battery voltage
Installation and use made easy with knobs
Adjustable Voltage Drop:
It is used to help prevent voltage drop in an RV. This is accomplished by screwing in or out the screw on the side of the device, which adjusts the voltage. When unscrewing, the voltage will drop to around 0.8 volts.
After the screw is fully removed, it will be 0 volts. This makes it easy to adjust the voltage according to your needs and keeps your RV's battery from dying while you are away from it.
Protects Batteries from Theft:
The Ampper Side Post Battery Disconnect Switch Used for RV makes it easy to disconnect your battery; simply turn the bolt anticlockwise, and it's done. You don't have to worry about fumbling around with clamps or wires; this does it all for you. With an easy-to-use design, there's no chance of accidentally leaving your battery connected.
Prevents Draining of Battery Voltage:
This switch prevents voltage drain by disconnecting the vehicle's battery when the RV is not in use. It helps to keep your RV from being overloaded with electricity, which can damage your electrical system.
When you need to troubleshoot a battery issue, simply disconnect the switch and the problem should be immediately apparent. As a result, these battery switches can help preserve your RV's battery, saving you money and hassle in the long run.
Suitable for Many Uses:
This switch fits most side terminal batteries, and installation is a breeze – simply turn it to the left or counterclockwise to use. Once installed, the Ampper battery disconnect switch will allow you to quickly and easily disconnect your RV's battery.
It is a versatile tool that can be used in a variety of applications. For example, you can disconnect the battery on a car or lawn mower. This eliminates the parasitic draw on the battery, which can also be helpful on a zero turn mower.
Cons:
If you completely remove the screw, it can be difficult to screw it back in place.

You can use a piece of tape to keep track of the screw when you remove it.

Without firmly securing the battery connection, it can come loose while you're driving down bumpy roads. This can cause your RV to lose power and possibly shut down.

To avoid this, make sure to use the provided locking washer.
Summary:
The Ampper battery switch is a great way to protect your RV's battery from voltage drop, theft, and accidental draining. Ultimately, it is a great tool that could end up saving you a lot of money in repairs down the road.
---
04. QuickCar Racing Products RV 12 Volt Battery Disconnect Switch
This RV battery disconnect switch from QuickCar Racing Products is appropriate for battery relocation projects. It eliminates the need to lift the back seat off and disconnect the battery every time you need to use it.
Highlighted Features:
Black anodized billet aluminum face plate
3/8″ ring terminal connections
125 amp current rating
12 volt DC voltage rating
Aluminum construction for durability
Diecast handle for easy operation
Amp and Voltage:
With 125 amp current rating, this switch can handle all but the largest of RVs. The 12 volt DC voltage rating means it can also be used with almost any type of RV battery.
Heavy-duty Material and Solid Movement:
This heavy-duty switch is made of aluminum, not plastic, so it can handle the rigors of the road. It moves smoothly, and you feel comfortable when operating.
You can use the QuickCar Racing Products RV 12 Volt Battery Disconnect Switch over 100 times without wearing it out or losing effectiveness. You can use this to regularly disconnect and reconnect their RV battery, as it will not cause any damage to the battery or the switch itself.
Diecast Handle for Easy Operation:
The diecast handle makes it easy to operate, and the clearly labeled switching positions make it quick and easy to disconnect and reconnect the battery. It is designed to be used with one hand means that it can be operated in an emergency situation. You can handle it with big hands, and it provides a real man feel that will make you feel like a pro.
Installation:
Two 1/8″ rivets make it easy to mount this switch directly to the top of the bracket for the Optima batteries. Once installed, it will allow you to easily detach the battery from the motorhome, preventing it from being drained by any powering devices.
Cons:
The plate is a little bit thicker than other battery disconnect switches on the market, making it difficult to install in tight spaces.

One solution is to install it in a location where there is plenty of room.
Another option is to use a switch knob extender, which will make it easier to turn it on and off.

Some users have found it challenging to use on pontoon boats due to the small space and the need to be able to see the switch positions.

If you are confident that your boat will have enough room, you can try installing it.
This RV battery disconnect switch is a great product with some minor drawbacks that can be easily overcome.
Summary:
Relocating your RV battery with this reliable disconnect switch can be a great way to save space and improve the overall efficiency of your vehicle. It will help to protect the battery from any damage that may occur if it is accidentally disconnected. Overall, this is a great product that can handle almost any RV battery.
---
05. Orion Motor Tech 12v Heavy Duty Battery Disconnect Switch for RV
If you're trying to extend the life of your diesel truck's power source, a master battery disconnect switch may be helpful. They are designed to disconnect the electric source from the electrical system when the vehicle is not in use, preventing drain and extending the life of the battery.
Highlighted Features:
Heavy-duty design for maximum battery preservation and isolation
Compatible with a wide range of top post batteries
Fit around cathode terminals with a diameter of 0.59-0.66 inches
An electrical switch coated in plastic disconnects and reconnects quickly
Single arm movement for simple connection and disconnection
More durable than screw knob type
Comes with a rubber protector on the end of the arm
Fits seamlessly on negative terminals
Prevents electrical fires when mounted in a safe location
Easy to Turn off the Power:
During inactivity, you can easily turn off the power to your RV's battery using this switch from Orion Motor Tech. It's easy to see if the power has been cut, and it's much more durable than the screw knob type.
Single Arm Movement:
By using the blade switch, you can connect or disconnect the battery without having to remove any wires. Its single arm movement prevents accidentally disconnecting the wrong wire. Having a rubber protector on the end of the arm prevents accidental switching on/off.
Prevents Electrical Fires:
The Orion Motor Tech 12v Heavy Duty Battery Disconnect Switch for RV is typically made of plastic with metal contacts. Its base is typically made of non-conductive material.
In this way, the switch will not conduct electricity and cause a fire. The master battery disconnect switch is typically mounted in a location that is out of reach of children or animals to prevent them from accidentally turning it on or off.
Fits Perfectly:
It fits perfectly on negative terminals, and there are no issues with starting the truck with toggles engaged. A master battery switch is a convenient way to protect your battery from discharge.
This switch works with any RV. It also works with the wiring on classic cars, making it a great option for those who want to keep their cars in top condition. They are especially useful for diesel trucks, which have larger batteries and more electrical components than gas trucks.
Fast to Install:
While this master battery disconnect switch needs up to 3 minutes for installation, it is important to follow the instructions carefully so that you do not damage the plastic base. Tighten the bolts, and hook the negative side of the switch to the battery terminal.
Be sure not to lever the base when doing this, as this could break it. With the negative side hooked up, your battery will be disconnected and you will be able to work on your electrical system without worry. You can use this switch for a long time, and it is a very durable and reliable product.
Cons:
The switch might not be made of copper. This can cause corrosion after a long time of use.

You can avoid this by using WD40 once a month.

It is a large switch and can't be installed in all vehicles.

Over the battery or under the hood, there must be a minimum of 2.5 inches of clearance.
Summary:
You will extend the life of your RV's battery by installing this camper battery disconnect switch, saving you money over time. You can use it to ensure that their car is properly wired. Briefly, this battery cutoff switch allows you to keep your RV battery disconnected during long road trips or just a quick stop.
---
Comparison Chart for RV Battery Disconnect Switch:
| | | | | |
| --- | --- | --- | --- | --- |
| Product | Current Rating for Continues Operation | Operating Voltage | Type | Built-in Material |
| Nilight RV Battery Disconnect Switch | 275 Amps | 12-48 Volts | Rotary | ABS Plastic Housing |
| Gama Electronics RV Disconnect Switch | 200 Amps | 12 Volts | Knob | Zinc Alloy |
| Ampper RV Disconnect Switch | 125 Amps | 12 Volts | Knob | Solid Brass |
| QuickCar Racing Products RV Disconnect Switch | 125 Amps | 12 Volts | Rotary | Aluminum |
| Orion Motor Tech Disconnect Switch | 125 Amps | 12-24 Volts | Kill Switch | Nylon, Copper Finish |
Factors to Consider When Buying the Best Battery Disconnect Switch for RV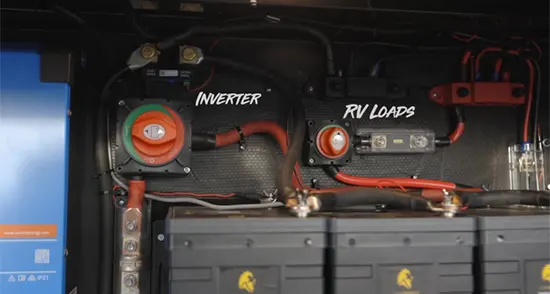 If you own an RV, chances are you've had to deal with a dead battery at some point. A battery disconnect switch is a simple but essential piece of equipment that can help prevent this problem. A battery disconnect switch can help your battery last longer and avoid costly repairs.
When deciding to purchase one of the best battery disconnect switches for your RV, there are a few factors you will want to consider:
Switch Size:
The size matters when choosing a battery cutoff switch for your RV. If you do not have enough space under the hood, you will not be able to install it. Likewise, if you cannot reach the switch, you cannot use it.
It should also be easy to operate so that you can quickly connect and disconnect the battery. When choosing a switch, be sure to consider the size, location, and ease of operation to ensure that it meets your needs.
A good rule of thumb is to choose a switch that's about the same size as your fist. This will ensure that it's easy to install and that it won't take up too much space under the hood.
Keep in mind that you may need to buy a larger switch if you have multiple batteries in your RV. A small one may be adequate for a small RV, but a larger one will be necessary for a larger RV.
Built-in Material: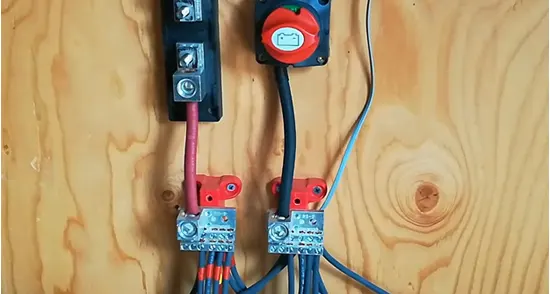 RV battery disconnect switches need to be made from the right material for several reasons. First, the material must be durable enough to withstand the elements and repeated use. Second, it should be easy to clean and maintain. Finally, it should be able to resist corrosion.
A few common choices for RV battery disconnect switch material include ABS plastic, zinc alloy, solid brass metal, aluminum, and nylon. Each of these materials has its own benefits and drawbacks, so it is important to choose the one that best meets your needs.
ABS Plastic:
ABS plastic is a tough, durable material that is ideal for making RV battery disconnect switches. The material is resistant to impact and vibration, making it ideal for use in harsh environments.
It is also easy to maintain and clean, which is important for keeping the switch functioning properly. In addition, It is flame retardant, meaning that it will not catch fire easily. This makes it an ideal choice for use in RV battery cutoff switches, as they will be exposed to high temperatures when in use.
Zinc Alloy:
Zinc alloy is a material that is composed of zinc and other metals, such as aluminum, copper, and magnesium. This coordination creates a stronger metal than pure zinc. The strength of the metal helps to prevent wear and tear on the switch, as well as corrosion.
It effectively conducts electricity, meaning that it can help to ensure a consistent flow of power to the RV battery. This is an important factor in maintaining the battery's charge and ensuring its longevity. It is also relatively lightweight, making it easier to install or replace the switch if necessary.
Solid Brass:
Solid brass is more durable than plastic, but it also has a higher melting point, making it less likely to warp or melt in extreme conditions. As it conducts electricity better, you can increase the efficiency of your RV's electrical systems.
This material is a very strong material that can withstand the rigors of road travel. It is highly resistant to corrosion, making it the ideal material for use in humid or salty environments. Brass is relatively easy to work with, so it will be easy to install the disconnect switch.
Aluminum:
Aluminum is specially designed for use with recreational vehicles. Its purpose is to provide a safe and easy way to disconnect the negative lead from the battery while not in use. It is a lightweight metal that is strong and durable, making it resistant to wear and tear.
This material is a good conductor of electricity, which means it can handle high currents without overheating. It prevents accidental discharges of the battery, as well as short circuits.
It is also corrosion-resistant, so it will not degrade over time from exposure to the elements and can withstand long use. This metal is relatively inexpensive, meaning that RV battery disconnect switches made from this material are typically affordable.
Nylon:
Nylon is a strong plastic that is resistant to abrasion and corrosion. It is durable and heat resistant. Copper is a great conductor of electricity and has been used in electrical applications for centuries.
Combining these two materials creates a disconnect switch that is both strong and effective at conducting electricity. The copper finish on it helps to prevent corrosion, while the nylon body provides strength and abrasion resistance.
Ampere Rating: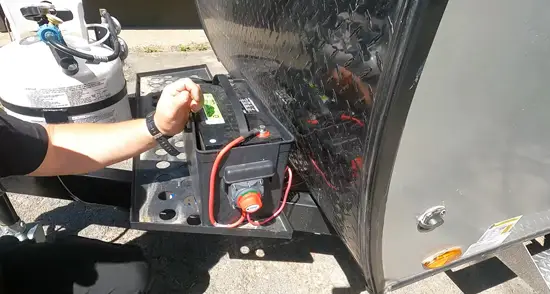 A battery disconnect switch for RV is rated for continuous, intermittent, or momentary power.
Continuous Power:
When the switch is continuously operational, the battery can last for quite some time without being damaged. 275 Amps is the maximum current that the device can handle before going off. 200 Amps is the recommended rating for the circuit breaker to be used at. 125 Amps is the minimum electricity that the switch can handle.
Intermittent Power:
RV battery switches are designed to intermittently handle high inrush currents. As such, it can be turned on and off as needed but should not be left on for more than a few minutes at a time.
The most common ratings for these switches are 300 and 455 amps. Generally, higher ratings can handle higher inrush currents. Both ratings are sufficient for most RV battery applications.
Momentary Power:
The momentary ampere rating for an RV disconnect switch is the amount of current that it can handle for a very short period of time without being damaged. When the switch is turned on for the first time, this rating tells us how much current it can safely handle.
It is usually much higher than the continuous ampere rating, which measures how much current the switch can handle for a long period of time. It is able to safely handle high currents when it is first turned on while still being able to handle lower currents for a longer period of time.
Voltage Rating:
RV batteries are commonly rated at 12, 24, or 48 volts. The voltage rating for a travel trailer battery switch is the same as that for the RV battery.
For example, a 12-volt RV battery needs a 12-volt disconnect switch, while a 24-volt battery would require a 24-volt breakaway. Typical 12 VDC loads in RV applications include lights and water pumps. A 24-volt battery can handle most electric loads that are common in RVs, such as lights, microwaves, and televisions.
A 48-volt RV battery will require a 48-volt switch. To protect the RV battery from overcharging or deep discharge, it must be greater than or equal to the RV battery voltage rating.
An RV with a 48-volt system, such as solar panels or an electric car charger, would require a higher voltage switch to handle the increased load.
Fool-Proof Operation: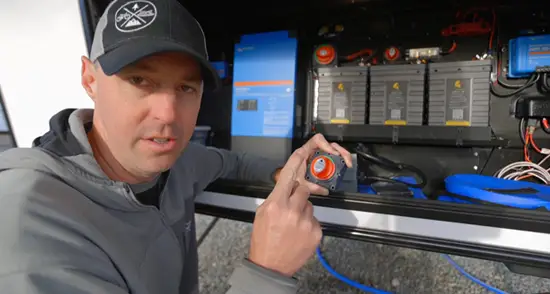 Any good RV disconnect switch will have a foolproof operation. Once the power is disconnected, the battery cannot be reconnected by anyone other than the owner. This is for safety reasons, as RV batteries contain a high amount of energy and can be dangerous if not handled properly.
There are typically two ways to disconnect an RV battery: manually or automatically.
Manual Switch:
Manually disconnecting the battery is as simple as removing a positive cable from the battery. This can be done with a wrench or by hand, depending on the size of the terminals.
For electronic disconnection, there is usually a switch located near the battery that will cut off the power when flipped to the "off" position. There can be a handle that can be turned to the "off" position, which will disconnect the battery.
Check that the handle is in the correct position before turning it, as some switches can be damaged if they are turned off while the battery is still connected. Further, you need to reconnect the battery if it needs to be used again. The process is usually just as simple as turning the handle clockwise.
Automatic Switch:
For automatic on/off, you can use remote disconnect switches. These are becoming more popular in RVs as they offer a level of convenience and safety that is not possible with manuals.
Remote disconnect switches are mounted near the RV battery and are connected to the positive and negative terminals. It can be controlled remotely, so you don't have to go near the battery to turn it on or off. This is especially useful if the battery is located in a difficult-to-reach area.
Versatility:
An RV battery disconnect switch has a variety of uses. In a car, truck, ATV, and UTV, it can be used to prevent batteries from experiencing excessive drain if the car is not in use for an extended period of time.
In a marine boat, it stops the batteries from accidentally being discharged into the water. A camper is useful in a travel trailer or caravan to prevent the battery from being accidentally disconnected from the power source.
You can use it to unplug the battery from the lawn mower when not in use. The RV battery disconnect switch can be used to disconnect a battery bank from the solar panel when unused. During electrical system repairs, they can temporarily disconnect the battery, preventing accidental sparks and short circuits.
Installation:
Installation time for an RV battery disconnect switch depends on the model and the amount of available space. The process should take no more than five minutes. For a more complex switch, it could take up to 45 minutes.
Most switches can be installed using basic hand tools without having to call in a professional. You should read the instructions manual with your product before beginning the wiring process. Understand the steps involved and make sure that you do everything in the proper order.
When installing a battery disconnect switch, it must be securely mounted and that all connections are secure. It is also important to test the switch before using it to ensure it is working properly.
Cost:
If you are in the market for a motorhome battery disconnect switch, you may be wondering about the cost, depending on the brand and features. Generally speaking, the more expensive options will offer higher quality construction and more durable materials.
If you only plan to use your RV occasionally, you may not need to invest in the most expensive option. On the other hand, if you full-time or frequently take long road trips, it may be worth investing in a higher-quality switch.
What Types of Disconnect Switches are Available for RV Batteries?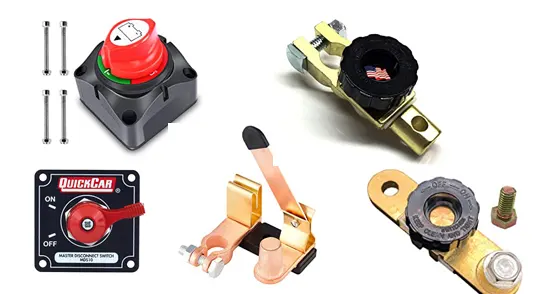 There are many types of RV battery disconnect switches available, including rotary, knob, and kill switch. Each type of switch has its own unique set of benefits and drawbacks.
Rotary Battery Disconnect Switches:
Rotary switches have a rotating lever or knob. They are easy to install and use, and they offer a high level of security. You need to turn it to the "off" position to disconnect the battery and back to the "on" position to reconnect it.
It cannot be accidentally turned off. You can't detach the known from the circuit because it is fixed in the switch. So it is impossible to bypass.
Knob Style Battery Disconnect Switches:
Knob-style switches are an easy and effective way to disconnect your RV battery when not in use. Simply insert the key and lose the knob to the "off" position.
This will break the electrical connection between the battery and the RV, preventing any electricity from flowing through. The next time you use the RV, just tighten the knob back into place, and you'll be good to go.
These keyed switches use a removable screw, making them easy to install. If the key is lost or misplaced, you may need to replace the entire switch.
Kill Switch Battery Disconnect Switches:
The kill switch knife blade switches give you this safety feature. Simply insert the knife blade into the circuit, and the circuit is adjusted and flows electricity. When unplugging the lever handle, it is reset, preventing any current from flowing.
As a result, if the RV accidentally grounds, there will be no electricity and no risk of electrocution. The kill switch keeps the battery safe in a simple yet effective manner.
FAQs:
Q: Are Battery Disconnect Switches Safe?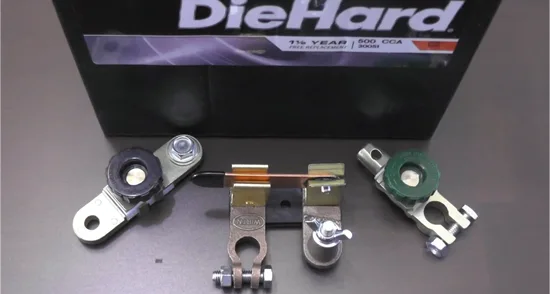 These are safety devices that are used to disconnect the electrical circuit. They are installed in vehicles, RVs, boats, and other recreational vehicles.
Electrical switches are intended to prevent electrical fires and injuries by stopping the flow of current from the battery to the load. There have been some reports of battery switches causing fires. In most cases, these fires have been caused by faulty wiring or installation.
Q: Should RV Battery Disconnect be on Positive or Negative?
If the RV battery disconnect is on positive, then all of the electrical systems in the RV will be powered down when the switch is turned off. This can be beneficial if you are leaving the RV for a long time, as it will prevent unnecessary battery drain.
When it's on Negative, then only the Negative batteries will lose power. This can be helpful if you need to quickly shut off all of the lights in the RV without affecting any other systems.
Q: Will a Kill Switch Prevent RV Battery Drain?
A kill switch cuts off power to all of the RV's electrical systems. This prevents the battery from draining while the RV is parked. Manual kill switches, on the other hand, need to be turned off and on manually to avoid draining. Automatic kill switches are usually installed near the RV's battery, and you can turn them off with a remote control device.
Q: What does a Battery Disconnect Switch do on an RV?
The switch cuts electricity when the RV isn't used. The battery doesn't end up drained excessively and stays healthy. Using this switch protects your RV's battery from overcharging or being damaged by excessive current.
It also prevents your RV's electrical system from being overloaded. It can also save you from costly repairs if an appliance malfunctions. When you're ready to use your RV again, simply flip the switch, and power will be restored to the electrical system.
Q: Should Battery Disconnect be on or Off RV?
It all depends on whether you're using your RV or not. This switch controls the flow of electricity from your batteries to the rest of your RV. If you're not using your RV, it's important to turn off the battery switch.
This will prevent your batteries from being drained. When using your RV, you'll need to have the battery disconnect switch turned on. Otherwise, you won't be able to use any of the electrical features in your RV.
Q: Why is My RV Battery Draining When Plugged in?
There are a few potential reasons for this, including electrical leaks, parasitic loads, and voltage drops. To troubleshoot the problem, start by checking for any loose wiring or connections. Ensure that all your RV's appliances are turned off.
Unplug any chargers or other devices that are plugged into your RV's outlets. If you're not using your RV's onboard generator, turn it off. If you're still having trouble, it's possible that your RV's converter isn't working properly and needs to be replaced.
Q: Should an RV Inverter be Left on When Plugged in?
Leaving an RV inverter on all the time is unnecessary. This will help to prevent any damage to the RV inverter and will also help to prolong its life. When you are ready to use the RV inverter again, simply turn it on, and it will be ready to power your RV. Always make sure the inverter is turned off when idle. Second, never leave the inverter on while plugged into an outlet.
Which Heater for RV Storage Is Compatible with the Best RV Battery Disconnect Switch?
Looking for the best RV storage heaters in 2023 that are compatible with the best RV battery disconnect switch? Look no further! Our selection of top-notch heaters is designed to provide efficient and reliable heat to keep your RV cozy during storage. With their compatibility with the best RV battery disconnect switch, you can have peace of mind knowing that your heater will work seamlessly with your power system. Stay warm and worry-free with the best rv storage heaters 2023 has to offer.
Conclusion:
We have concluded our analysis on the best RV battery disconnect switch. These switches we have chosen based on the unique features they offer. They differ in design, material, and power from other switches.
These switches are an essential part of any RV and can help prevent battery drain. You can use these disconnect switches for many purposes. We have also provided you with a buyer's guide to picking the correct switch.
Our FAQ section has general questions about RV battery disconnect switches that will help you understand the topic better. So use this tool to keep your battery healthy and enjoy your RVing experience.
Sale